PRETTY & MINDFUL   |   BOSS BABE PLANNER
HOW TO PLAN YOUR BEST LIFE
How to plan your best life with the Boss Babe Planner
A key reason that women feel like "I never achieve my goals" is that they have not spent enough time thinking about what they really want from live. Ask yourself today: What do I need to live my best life? How do I want to feel? Where do I want to live? How much do I want to earn?
Explore and define your biggest dreams. Spend some time brainstorming about your goals and then write them down in your planner. Ask yourself: Is there any part of my mindset holding me back from achieving my goals and manifesting my dreamlife? Which thoughts, emotions and habits are still blocking me? Once you have set your big goals break them down in monthly goals. Then create a daily to do list of things that help you to achieve your goals.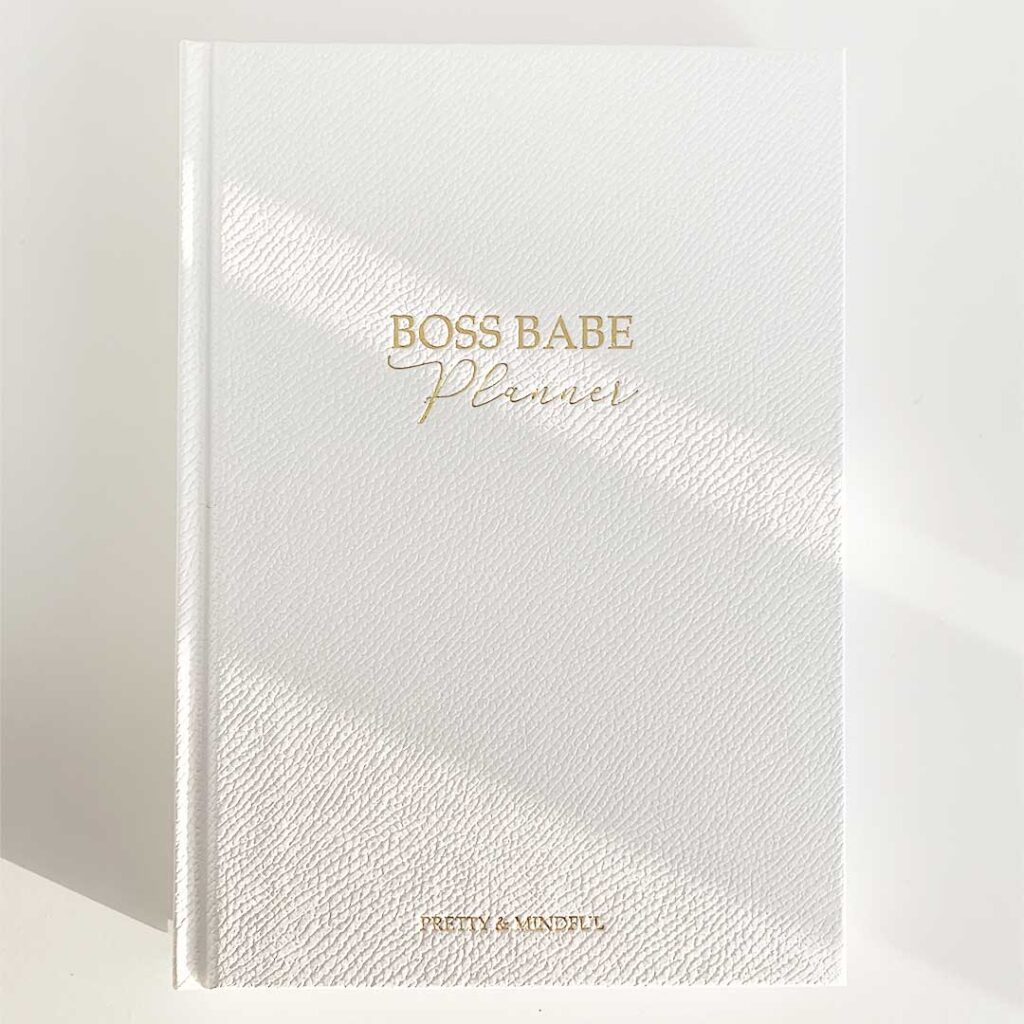 Plan your best life with the Boss Babe Planner
At Pretty & Mindful we have learnt a lot about smart goal setting and productivity and we are excited to share our knowledge with you. You will discover the secrets of successful people and they keys to productivity. You will learn how to let go old habits and replace them with new ones. And most importantly: The Boss Babe Planner fosters self-confidence and self-esteem. When you really believe in yourself you can achieve anything you put your mind on. Let this planner inspire you to dream big, prioritize your daily tasks and focus on your values and strength.